Print Page
National Check-Off
The BCRC receives funding through the research allocation of the Canadian Beef Cattle Check-Off (also referred to as the 'national check-off'), which is used to leverage additional industry and government funding including Agriculture and Agri-Food Canada's Beef Cattle Industry Science Cluster.
The Canadian Beef Cattle Check-Off is a mandatory levy collected on cattle sales throughout Canada to fund research, marketing and engagement activities on behalf of the entire industry. The Canadian Beef Cattle Check-Off is collected from cattle producers by provincial organizations of beef producers when cattle are marketed using existing collection systems involving auction markets, order buyers, brand inspectors and others who handle cattle sales. Funds are then transferred to the Canadian Beef Check-Off Agency.
The national check-off began as $1 per head in the 1990's. Firm support was voiced across Canada's beef cattle industry for a $1.50 per head increase in the Canadian Beef Cattle Check-Off to advance the goals of the National Beef Strategy, which was published in 2015. Nearly all provincial cattle associations are now collecting $2.50 per head.
The Canadian Beef Cattle Check-Off is a critical source of revenue to fund initiatives that will advance the industry, build strong markets for Canadian cattle and beef, and reduce cost of production.
The research allocation of the Canadian Beef Cattle Check-Off is managed by the BCRC and is used to identify and fund research and development of priority for the Canadian beef cattle industry.
Investment in Research
While the entire Canadian Beef Cattle Check-Off is collected then transferred from provincial organizations to the marketing, research and engagement bodies, the provincial organizations determine the allocation to each.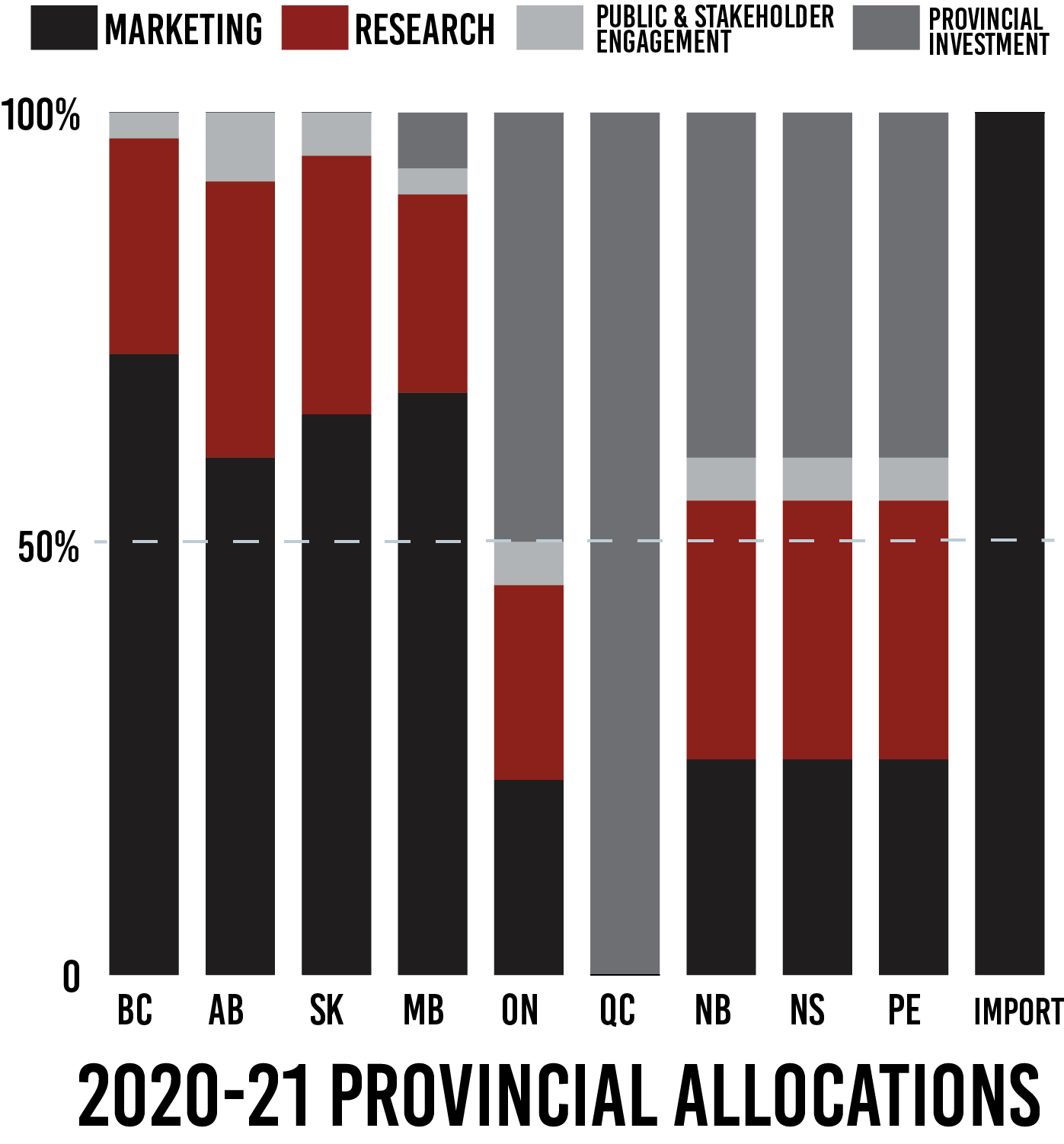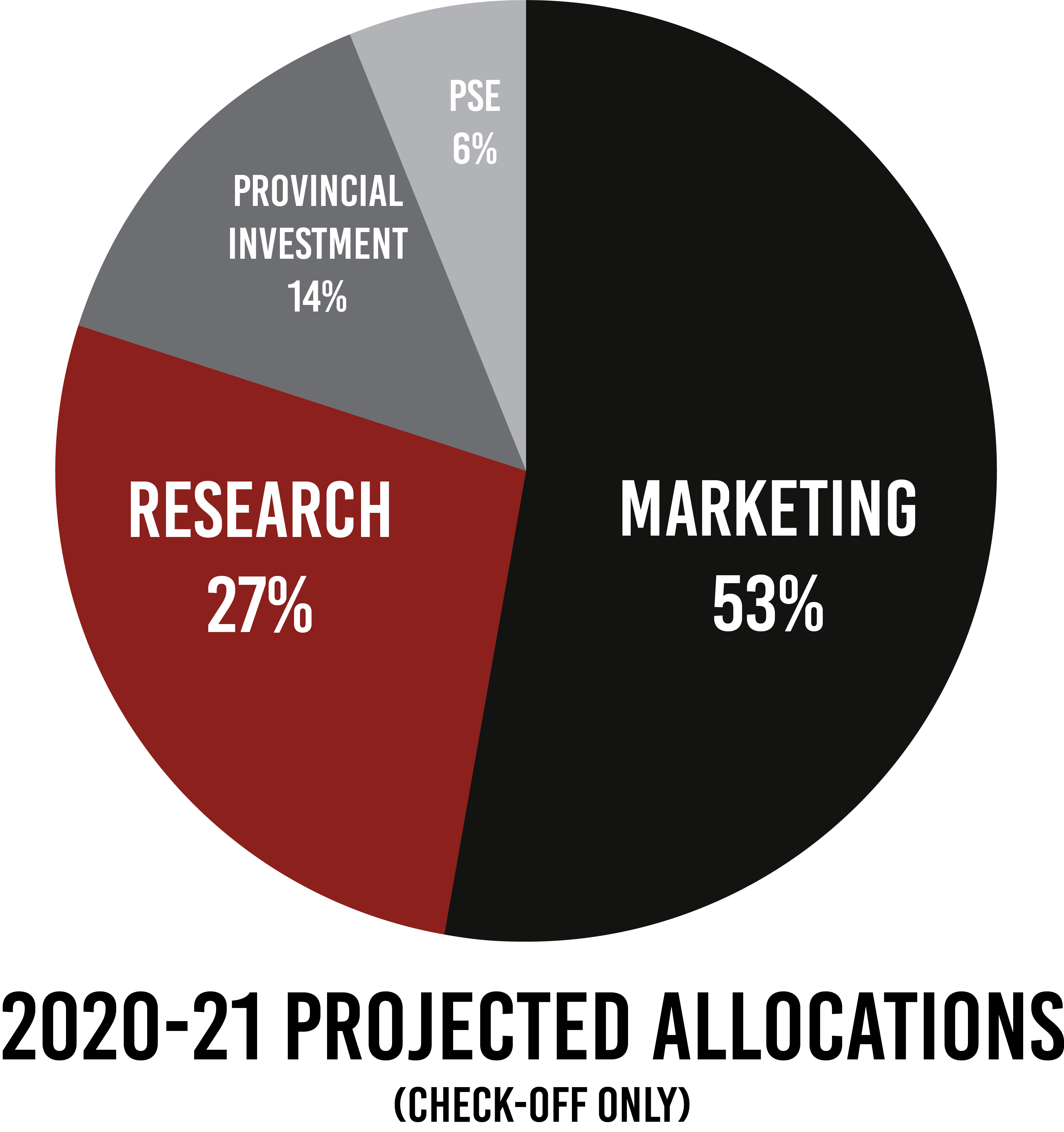 Return on Investment
An independent study evaluating economic benefits from the national check-off shows that Canadian beef cattle producers' funding of research and marketing activities has delivered strong return on investment. Compared to other commodities, Canada's beef cattle check-off falls squarely within the range of values reported for other regions and commodities, and is higher in some cases.
The study found that returns on investments in research by producers are 34.5:1. The extremely high return to research was mainly attributed to research being historically underfunded, and the fact that applied research tools are directly available to producers. Learn more about the value of your beef check-off here.